Relax & Refresh
You deserve to feel pampered.
From our grade 2 listed property on the banks of the river great ouse, our skilled beauticians and therapists are on hand to get you feeling and looking your best.
Body and Mind
At Studio 3, we believe your treatment is about more than just the products we use. By creating a tranquil environment, our team are able to provide high quality hair, beauty and massage treatments. Leaving you feeling refreshed and looking your best. We use only the best products to enhance your experience and pride ourselves on the attention to detail you deserve from a little me time.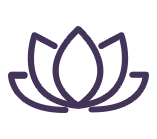 Rejuvenate
Our Top Offers
special offer
Special Offer
Body Scrub
Just like your face, your body needs exfoliation to stay soft, smooth and healthy.
Book Now
Web Special
Get it Now
The Full Monty
Full Body Exfoliation, using natural sea salts and mineral scrubs. A Full Body Massage, Intensive Facial and Luxury Manicure
Book Now
Whilst Stock Lasts
Special Offer
Anti-Ageing Facial with Manicure
Combine our unbeaten manicure with an anti-ageing facial to leave you feeling fresh.
Book Now